Foam Filled Bean Bags: Everything you need to know before buying!
In this post we answer all your questions about foam filled bean bags!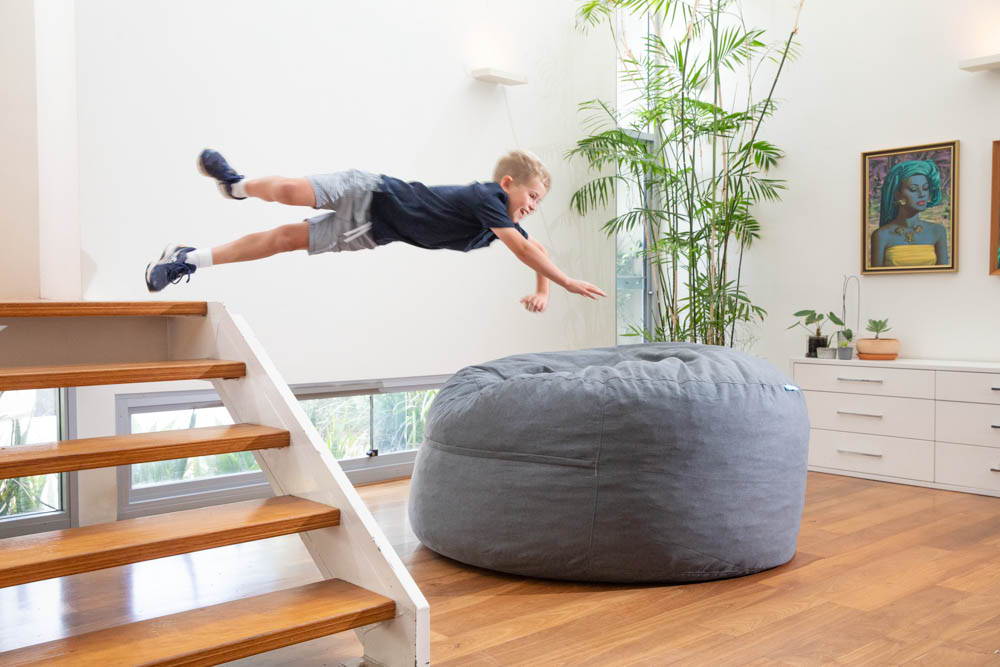 Can I fill a bean bag with foam?
Yes! Bean bags filled with shredded foam are becoming increasingly popular and are a comfortable alternative to traditional bean filled bags.
What is foam bean bag filler?
Foam bean bags, such as the Zeek Snug Pod, are filled with shredded pieces of foam similar to what is commonly used in pillows, mattresses and couches.
Foam bean bags can be more environmentally friendly as the shredded foam can be sourced from off-cuts of foam that would have otherwise go to waste.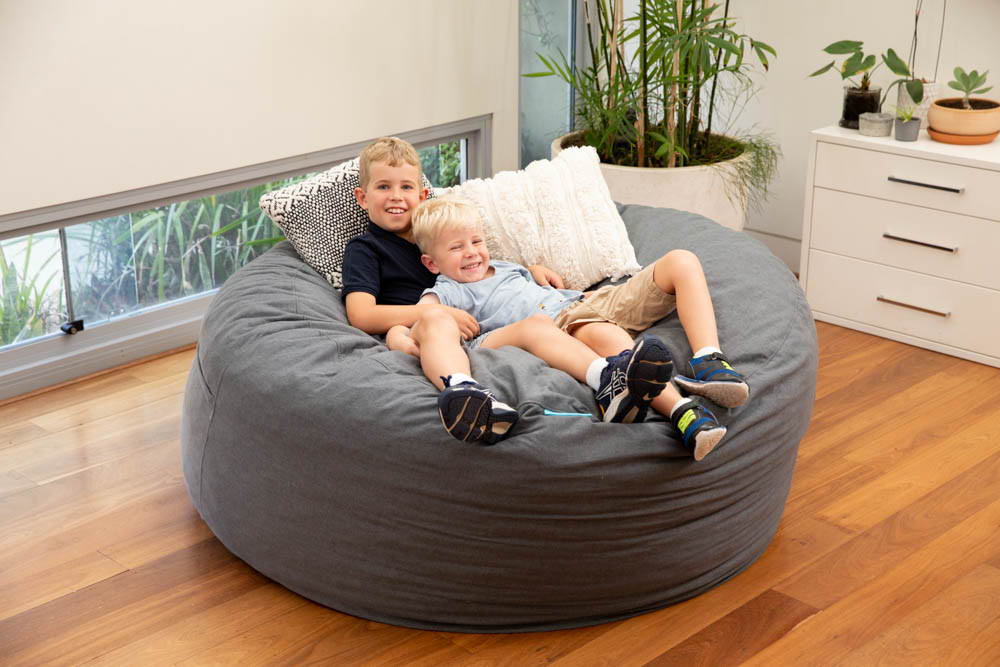 Which is better beans or foam?
Expanded Polystyrene (EPS) beans are a similar material to Styrofoam and are a cheap and light weight filler. However, as they are 98% air, the beans continually decrease in size as the air pockets are compressed with use. This is why bean filled bags constantly need refilling as they become flat and uncomfortable.
Anyone who's tried to refill a bean bag with plastic beads already knows what a messy and frustrating job this is! Plus, the beans that are inevitably spilled can be dangerous to small children and pets if ingested.
There have been calls to ban EPS beans after several beaches were polluted, including Tasmania's pristine Bruny Island.
This is why foam filled bean bags are quickly becoming a popular alternative as they are quiet, don't require constant re-filling and can be a more environmentally friendly option.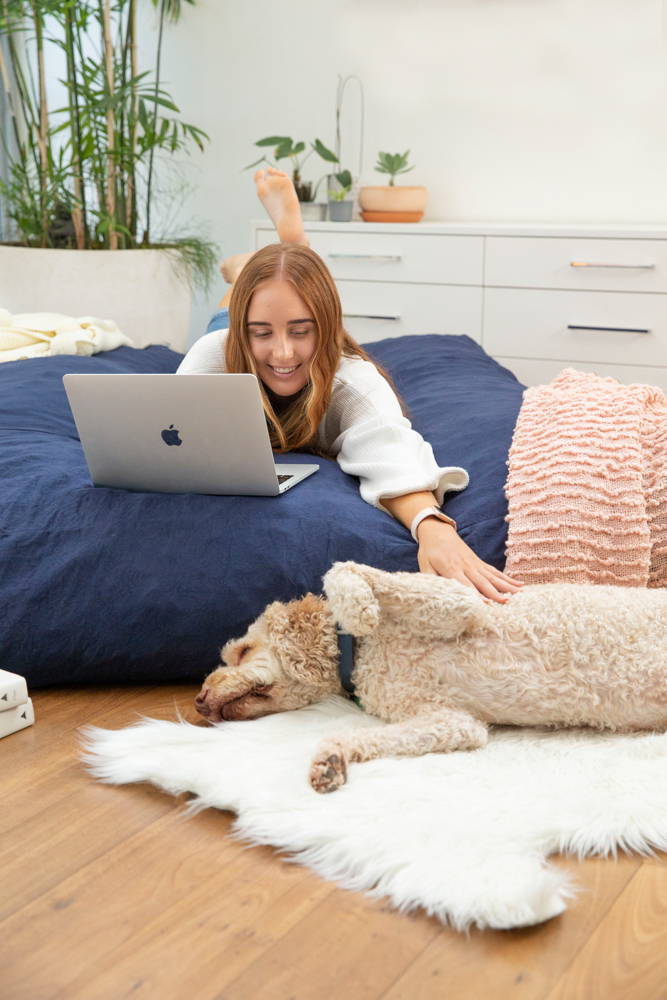 What are the benefits of foam filled bean bags?
Our foam filled bean bags are shipped to you with the foam already safely stitched inside. Which means no mess for you! Foam is able to bounce back to it's original shape which means instead of needing to be refilled, your Snug Pod will just need to be 'fluffed' up regularly to maintain it's perfect shape.
Foam filled pods can be vacuum sealed and shipped at a compressed size which helps make transportation easier, in fact the Zeek Snug Pods can be shipped anywhere in Australia for free!
Foam bean bags are much quieter than a normal bean bag, without all the rustling of hard plastic beans. They will hold their shape better over time.
Because the foam filling is contained within an inner pod, the outer layer can be removed and washed as needed.
Plus our Snug Pods have an added bonus – they convert into a spare bed! Simply unzip the outer cover, shake out the inner pod and you've transformed your bean bag into a comfy spare bed! Perfect for unexpected guests, kids sleepovers or creating a cozy movie night in the living room.
Where can I get a foam filled bean bag in Australia?
Right here at zeek.com.au ! We have three different sized foam filled bean bags available, in three different colours. Every Snug Pod also unfolds into a spare bed and ship free within Australia! Click here to see more.
How do I fill a bean bag with foam?
Foam bean bags generally arrived pre-filled! This means you don't need to try and measure or awkwardly fill your pod, it will arrive at your door simply ready to be fluffed and popped into its outer cover.
Check out our video demonstration below to see just how easy it is!
Hey there, are you ready to get snug? Say hello to the coziest and most irresistible seat in the house, our all new shredded foam Snug Pods! Plus open your pod to reveal a cozy spare bed inside!
The perfect sleepover companion, gaming chair, reading nook, relaxation corner or lounge room addition.
| | |
| --- | --- |
| | |
| Junior (Folds out to Double Bed) | |
| Midi (Folds out to Queen Bed) | |
| Super Duper (Folds out to King Bed) | |
Comes in an easy to transport (and very fun to unpack) box. Free shipping Australia-wide