Everything You Need to Know About Weighted Blankets
They're all over the internet – but what's the big deal with weighted blankets?
Weighted blankets are designed to mimic deep pressure stimulation which is a technique to help with stress, anxiety, and some types of physical pain.
In simple terms – gentle pressure can help relax the nervous system. It's like that warm fuzzy feeling of having a pet sleep on your lap or being held in a comforting hug. 
So what are some of the benefits of weighted blankets?
The Benefits of Weighted Blankets
Help relieve stress and anxiety
Julie Waddington spoke to the ABC about her experience with using a weighted blanket:
"I think it's partly psychological and partly physical for me. I feel safe and secure physically, and there's something about the weight that triggers a mental and emotional response as well." (Source: ABC)
A weighted blanket isn't one-stop solution to instantly solve all your sleep and stress issues. However they are a tool to help relax both mind and body.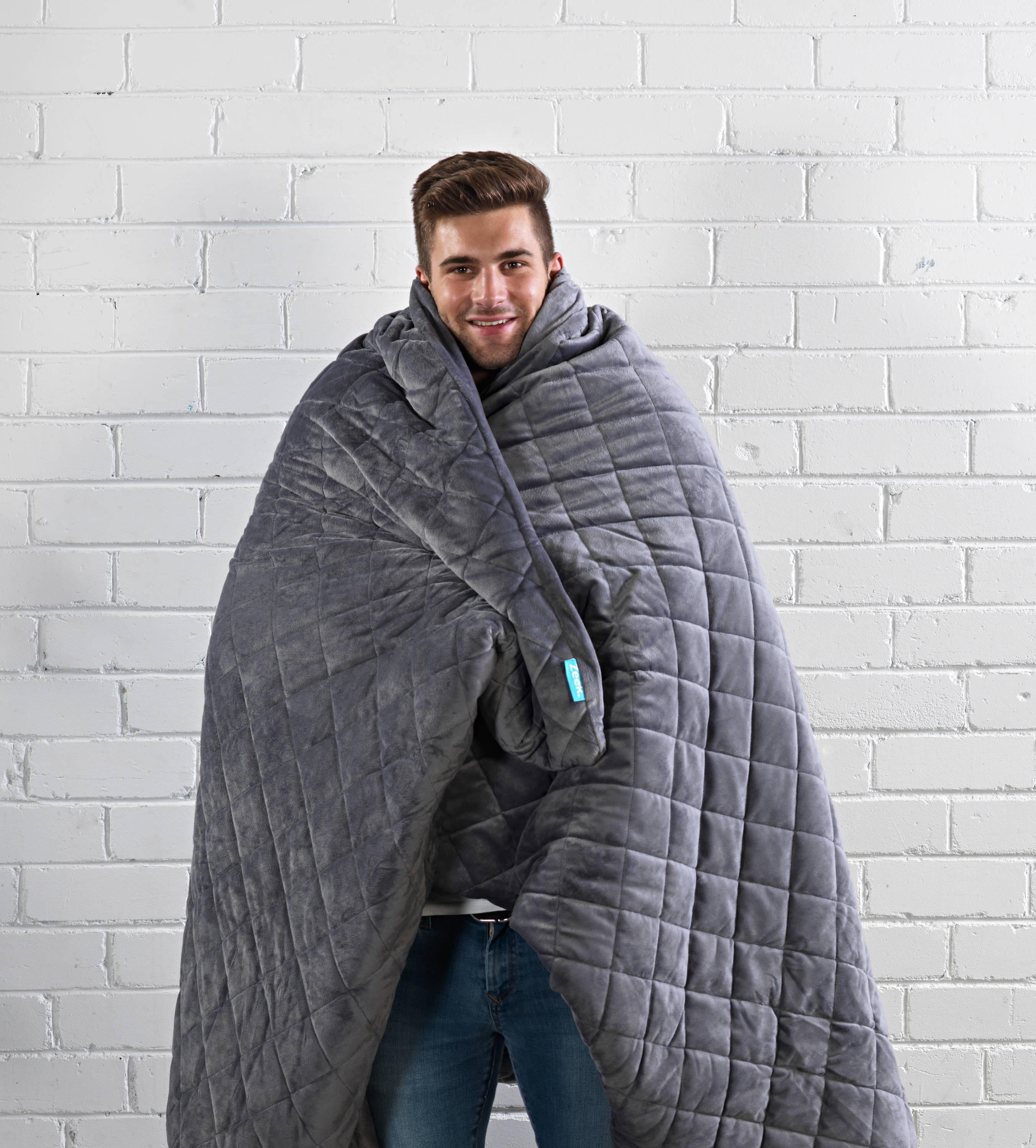 The Journal of Sleep Medicine & Disorders published a study into the effects of a weighted blanket on insomnia.   They found that people using weighted blankets found it easier to settle for sleep and had an improved sleep, helping them feel more refreshed in the morning. Their study also suggested that weighted blankets could potentially be an alternative tool to help improve sleep quality for insomniacs.   You can access their full study here.
This one is especially true if you're someone who loves hugs and feel comforted by touch. A study in the Occupational Therapy in Mental Health Journal reported that after using a weighted blanket 63% reported lower anxiety and 78% had a preference for using a weighted blanket as a calming method.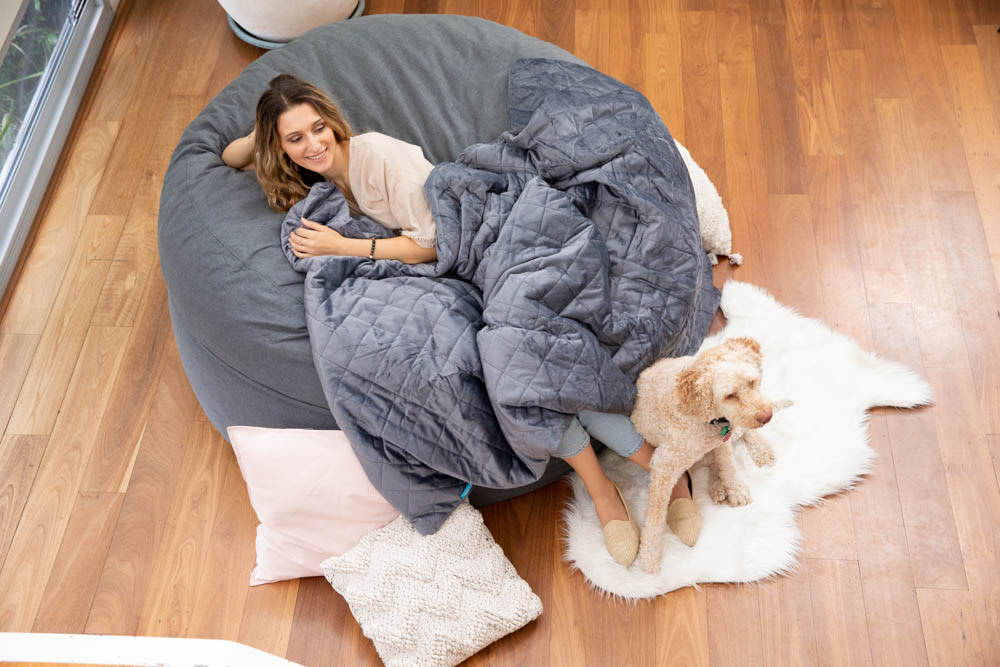 How to get the most out of your weighted blanket
If you've decided to give weighted blankets a try, then there are a few tips to help you get the best out of your blanket.
There are multiple different weights available, 2.2kg, 5kg, 7kg and 9kg.  It's important to choose the right size to match your body weight.
The ideal size is approximately 10% of your body weighted, so if you're around 70kg then the 7kg is the blanket for you!
Now that you've fallen in love with your weighted blanket, you don't want to give it up just because summer is here!  Pair your weighted blanket with a super soft, breathable summer cover to enjoy your blanket even in the hot summer months!
Weighted Blankets aren't recommended for kids under the age of 2, be careful of using heavier blankets with anyone who may struggle to lift the weight off themselves including the elderly and young children.  There are lighter 2.2kg blankets as a lighter alternative.
Harvard Medical School also recommend seeking professional health advice before using weighted blankets if you suffer from sleep apnea or other respiratory problems. 
Now all that's left for you to do is choose your size and pick your colour and you're ready to go!
Note: This blog post is for informational purposes and should not be taken as medical advice. If you are experiencing serious or ongoing difficulties with sleep or have other underlying medical conditions, then it is important to talk to your doctor who can provide professional and personalised advice for your situation.