Bunk Mattress FAQs
What's the secret behind our sell-out bunk mattress? We've gathered all of your most frequently asked questions and answered them below. Combined with real reviews and an inside look at what's inside each mattress.
Why did we design the bunk mattress?
A standard bunk bed generally fits a single or occasionally double mattress, but not all mattresses are made equal and not all mattresses are suitable for bunk beds!
We designed the Bunk Mattress because we wanted to create a cosy and comfy mattress for kids, that was also safe for use on bunk beds!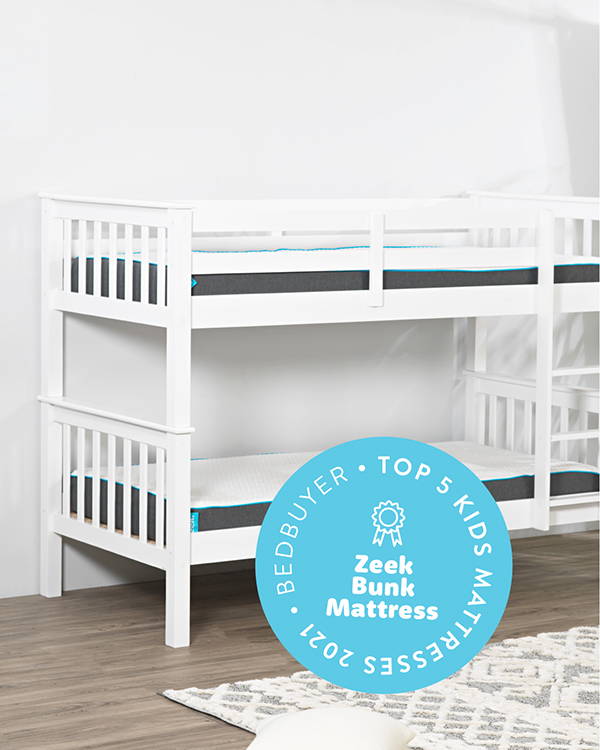 Can I use it on other bases?
YES! Just because it's called the Bunk Mattress, doesn't mean you're limited to only bunk beds, it can also be used on a variety of standard bed bases. So no need to change the mattress every time you redo their bedrooms!
We love this review which highlights how perfectly the Bunk Mattress also works on a trundle bed.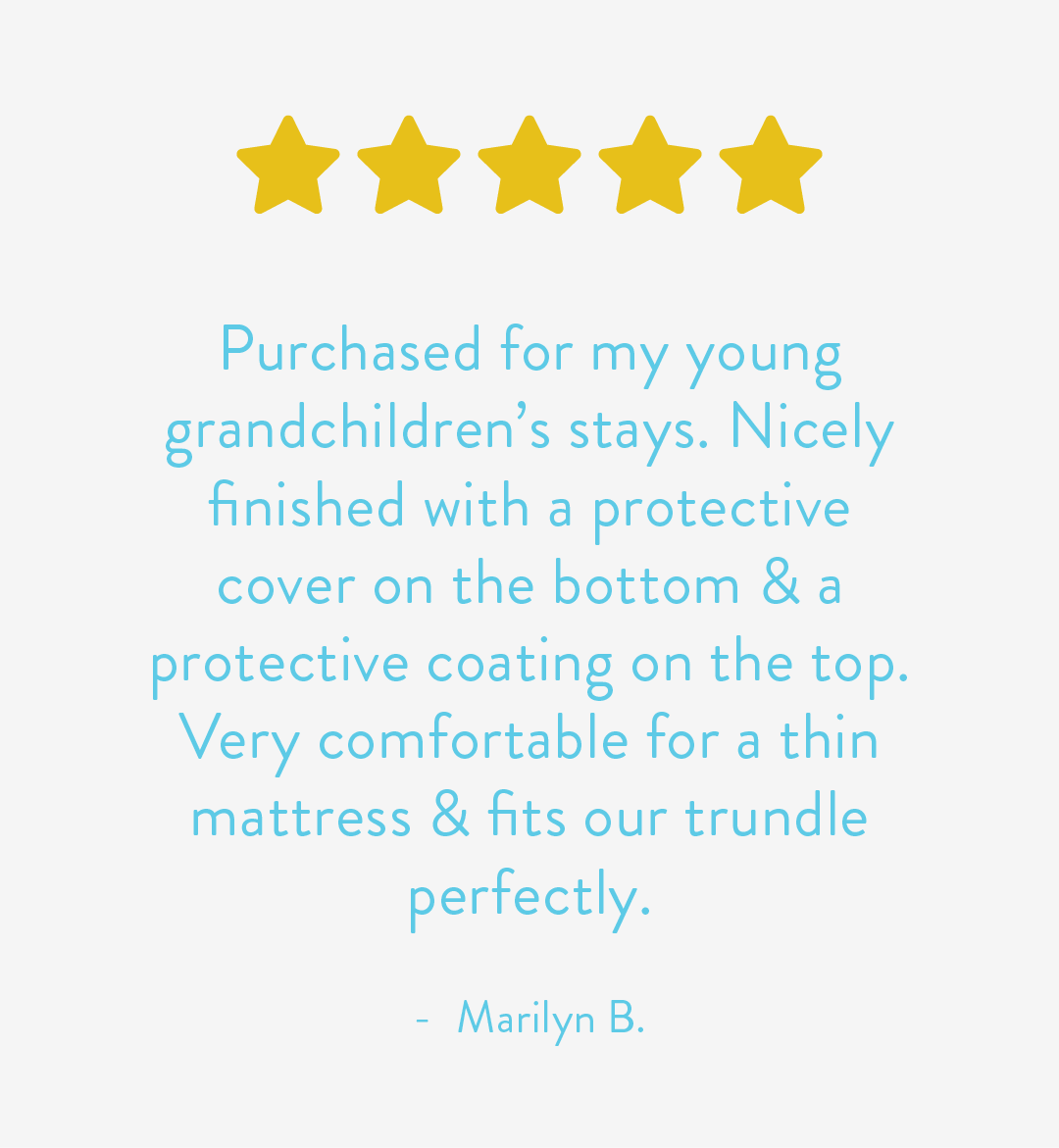 "Purchased for my young grandchildren's stays. Nicely finished with a protective cover on the bottom & a protective coating on the top. Very comfortable for a thin mattress & fits our trundle perfectly" Marilyn B
What makes it better for bunks?
So why is it better for bunks? Our Bunk Mattress is lower in height than a standard mattress and sits just 15cm high, which helps prevent your little one from falling out.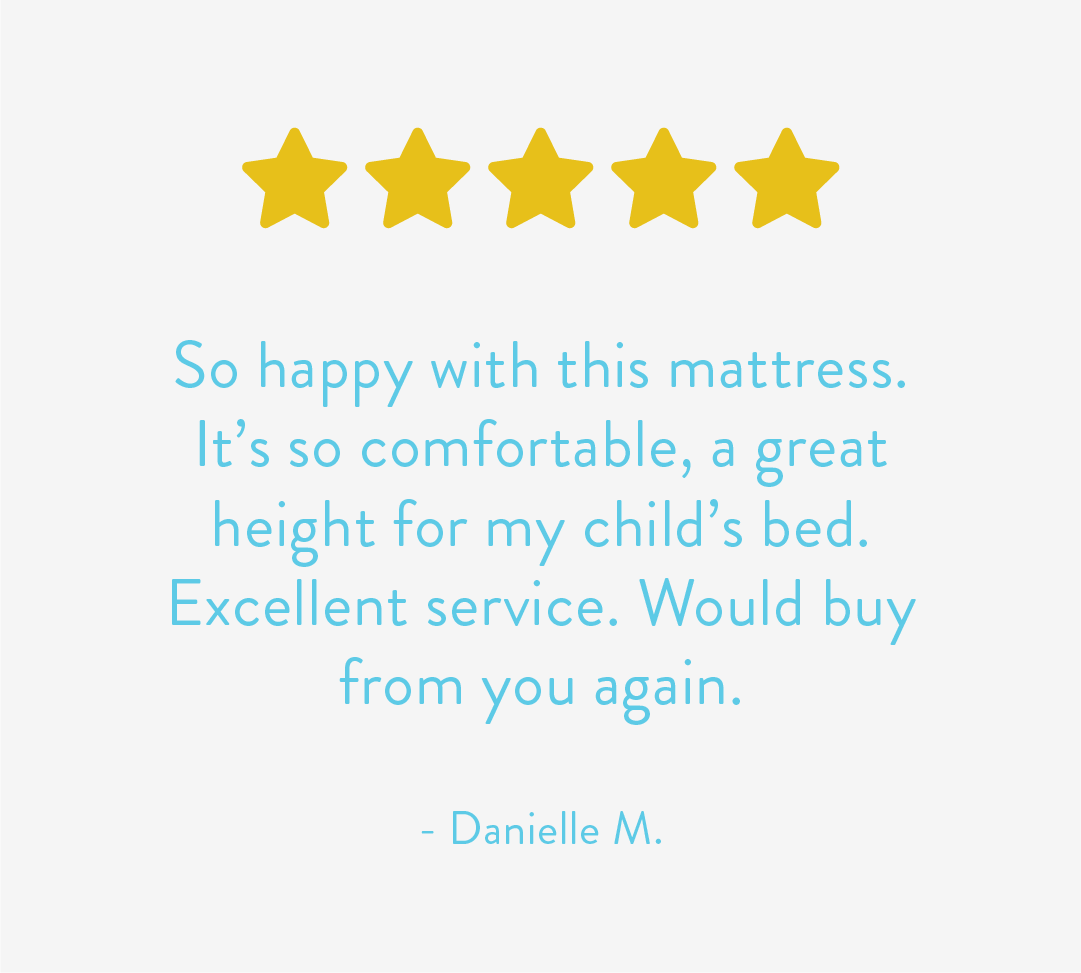 "So happy with this mattress. It's so comfortable, a great height for my child's bed. Excellent service. Would buy from you again." Danielle M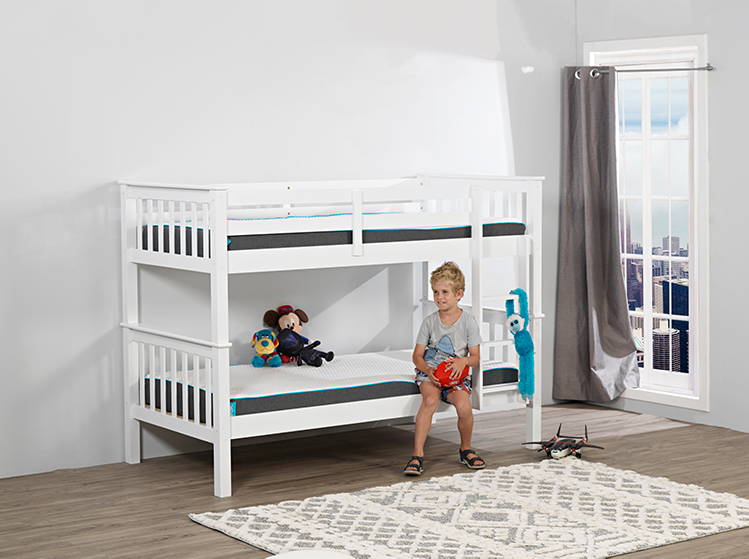 Full support for growth spurts
& growing bodies

Comes in an easy to transport
(and very fun to unpack) box

Featuring a lower profile, this mattress is perfect for bunk beds
Our combination of High Density base and Air Foam layer creates the "just right" level of firmness for kids (& adults reading bedtime stories!) This is all wrapped up in a soft and durable Tencel cover. (You can read more about Tencel here)
The Air Foam layer adds softness and helps with temperature regulation, while the High Density base provides spinal support and a 'medium-firm feel, which the team from BedBuyer generally recommend for kids.
Plus our Bunk Mattress is certified non-toxic by CertiPUR-US® so you can sleep soundly knowing your little ones are sleeping safe and sound.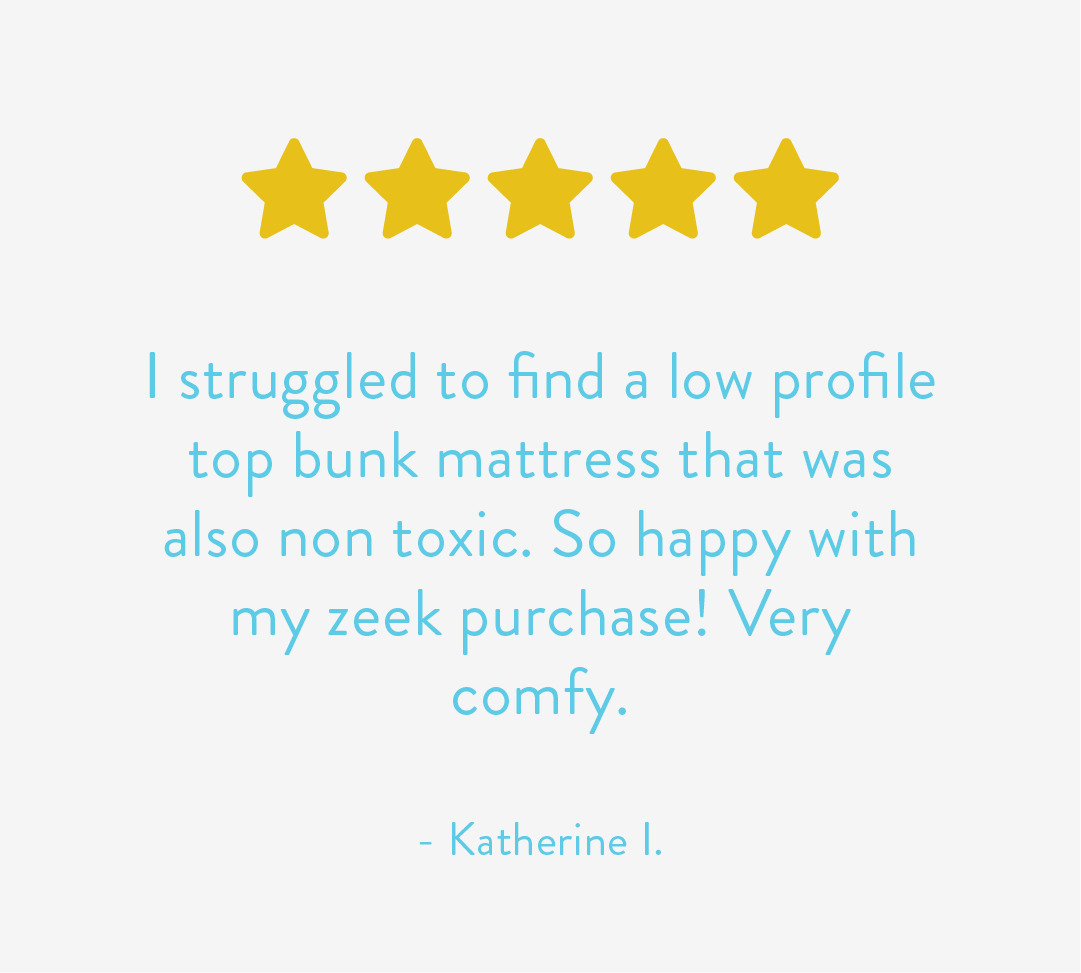 "I struggled to find a low profile top bunk mattress that was also non toxic. So happy with my Zeek purchase! Very comfy." Katherine I.
How long can my child use it?
We're so confident that this mattress is truly built to last, that we're offering a 10-year warranty! You can read more about our warranty and other frequently asked questions here.
Does the Bunk Mattress come in a box?
Sure does! Your new Bunk Mattress will arrive neatly packaged up in a box on your doorstep ready to be released and unrolled. Like all mattress in a box types, it won't fit back in the box once opened so we recommend opening it in the room you plan to set it up in.
However, if it needs to be moved, the Bunk Mattress is relatively light and easy to move. Want to know more about buying a mattress online? Check out our helpful blog post here.
Meet The Bunk Mattress. Just like the name hints, this mattress was designed to be used (and loved) in bunk beds! Designed with growing children in mind and safety regulations on hand, we're pretty sure we've perfected the bunk mattress!
Size: 92cm Wide x 188cm Long x 15cm High
Not the mattress you were looking for? Check out our other options below